Papa Diangienda, Holy Spirit 22/03/1918-08/07/1992
Fig. - Papa Diangienda, Holy Spirit 22/03/1918-08/07/1992
22/03/1918-08/07/1992
Papa Joseph Diagienda Kuntima, Holy Spirit
Papa Joseph Diagienda Kuntima, Holy Spirit

Birth

Papa Diangienda the Holy Spirit was born on March 22, 1918 in Nkamba the Holy City, later on renamed Nkamba New Jerusalem. He is the third child of Papa Simon Kimbangu the Holy Spirit who started his mission on the 6th of April 1921 in Nkamba by healing a woman who was unwell (cursed) after receiving a call from Jesus Christ asking him to cure the lady by restoring her mental and physical health.his mother is Maman Marie Mwilu Kiawanga
His eldest brother Papa Kisolokele (February 12, 1914 - March 17, 1992) the Father God Almighty came to us human as the first son of Papa Simon Kimbangu, and was followed by Papa Dialungana Kiangani (May 25, 1916 - August 16, 2001) Jesus Christ the Son of God.
Papa Diangienda (March 22, 1918 – July 8, 1992) did not have a common birth as did his siblings, he came on earth like a shooting star, Maman Muilu his mother did not give birth to Papa Charles Kisolokele Lukelo (February 12, 1914 - March 17, 1992), neither to Papa Salomon Dialungana Kiangani (May 25, 1916 - August 16, 2001) or Papa Joseph Diangienda Kuntima (March 22, 1918 - July 8, 1992)

At the time chosen by God, Maman Muilu Kiawanga Nzitani (May 7, 1880 - April 27, 1959) went in a bush and came back with a very handsome boy. All her movements were followed by three ladies living in Nkamba who suspected that she might be pregnant. These ladies wanted to know her whereabouts and what was happening to Maman Muilu.
When Maman Muilu came out from the bush with the baby they went to inspect the scene where they believed she gave birth and at their total surprise there was no trace of any baby delivery in the surrounding area and even no trace of any residual from the baby delivery or pain of any kind seen on Maman Muilu.

This matter has happened three times with the birth of Papa Kisolokele, Papa Dialungana and Papa Diangienda; these three ladies have witnessed the birth of the Holy Trinity without knowing the real meaning of these Holy events. These three ladies have spoken out many times in public at different spiritual events in Nkamba New Jerusalem to testify the truthfulness about these baby deliveries.
The period of time when the Holy Trinity came on earth was a very turbulent time. The turbulence or turmoil was unleashed by the Devil during the First World War (WWI) which started in 1914 and ended in 1918 where lot of people died around the world mainly in Europe involving all nationalities that our world reckon.

Childhood

Papa Diagienda was having a difficult life since the age of three (3) when his father was arrested and sent to prison in Lubumbashi (ex Elisabethville) Congo-Belge (Belgium Colony) and his brother Papa Kisolokele seven (7) sent in Boma in Kongo-Central Congo-Belge (actual DRCongo). Being given the duty or assignment by his father to be the main public spokesman regarding the church matters, that included relations with others religions and to build his church.
He was helping and taking care of his mother while learning at her side in the countryside of the surroundings of Nkamba. He loved playing football with his friends. Since his childhood everybody was calling him Papa that included his friends. Because he was very alert, talented and special as a result many of his friends were jealous of him, he was always winning in any activity he was taking part in, having most of the fish after going for fishing or having the best trophy for killing the biggest animal.

So one day after going for a hunt with his friends they left him for dead in the woods, all limbs attached so he could not escape and be attacked by ferocious animals. What were their surprises when they saw him arriving first, before all of them and waving them at the entrance of the village with no spirit of retaliation? Restless, scared and frightened they thought that Papa Diangienda did say a word to the sages in the village so they will be disciplined or reprimanded for their actions but he did not say a word to anybody.
In 1927 at the age of nine (9) he showed to Papa Pastor Francois Nzila (1st Pastor of Bukama Parish) and to Papa Kipua member of the Faki the Nkamba New Jersalem with the new temple of Nkamba at it is now built.

In 1933 at the age of 15 he was sent in Boma where he joined his eldest brother Papa Kisolokele. He started school in Boma on February 17, 1934 at the colonial school of Boma (actual Institut Boma Mungu) at 15 in year one (1) with pupils aged 7 or less. He was a very bright student always first with highest grades and ended up with a Diploma in 1943 ten years later. On 3rd of May 1936 he was baptised as Catholic, his Catechist member card number was 9066 in June 20, 1936.

He was considered as exceptionally gifted and during his time at the colonial school of Boma he was seen by many as a model to follow. Ferocious tiger was his totem as a scout; he volunteered to help others in need and ended up with some responsibilities to manage student clubs. Papa Diangienda in Boma was playing to many musical instruments such as a trumpet, a clarinet and a bass.

Professional Life


He went to work for the Belgium administration, a colonial Administrator, Peignet asked for his service, seeing in him administrative values. Tshela, in Bas Fleuve as Administrative Assistant (Secretary Typist – 3rd class clerk) with the Governor Mr Tordeur was his first post after a brief stay in the army for about 1 week.
Every two (2) to three (3) years as an excellent and exemplary worker he was climbing the administrative ladder. Papa Diangienda married Maman Bibi Nvete Luemba Elisabeth, they did have 7 children.
"Bibi" in Swahili means "Maman" as his wife was called by respect by his husband. After his wedding he went to work to Matadi. He also worked in Kasai as PA for the vice governor. Later on when working in kinshsa, he was given a task to do the census of all kimbanguist relegated.

After a successful career he went to lift the Leadership of the Kimbanguist church. The flag of the church (Kimbanguist Movement) was carried by his mother, Maman Muilu. Papa Diangienda's father, Papa Simon Kimbangu asked his son many times throughout a correspondence to take the leadership of the church but he refused many times telling him back to solicit the elder brothers.
Papa Joseph Diangienda Finally agreed the leadership of the kimbanguist church which has been considered by some followers and people close to his father as an insult because of jealousy and his young age. He did not let dissidents and rebels ruined his leadership. He managed to rejuvenate the church putting his father's teaching at the centre of his management. Papa Diangienda worked very hard to make the church being recognised internationally such as being a member of the Ecumenical Council of Churches.

Spiritual Leader and Legal Representative of the Kimbanguist's church from 24th December 1959 to July 8th 1992. He is the Nlongui that The Holy Spirit Papa Simon Kimbangu talked about in the Prophecy of the Holy Spirit, Saturday September 10, 1921 in Mbanza - Nsanda
"...One Nlongi (a teacher) will come before my return to write this book and prepare the arrival of the King.
He will be fought by the generation of his time but little by little, many people will understand and follow his teaching, because without this Nlongi, who will prepare the Kongo people? The arrival of the King will be very lethal and with no mercy. So the Kongo people must be taught before this event. You do not know yet what it is a Spiritual War.
When the Kongo People begin to free themselves, any country that dares to attack the Kongo will be submerged beneath the waters. You do not already know the power of those who are sent by the Almighty Father. He shall prevail in the coming years under such conditions that only acts of power can convince the world of the existence of God. These acts of power that you have experienced will also be realised by other servants of God that the Lord will choose to sustain my work...."

He has built lot of structures for the Kimbanguist church representing educational buildings (primary school, secondary school, high school, and scientific and university establishments), health institutions and organisations (such as surgeries and hospitals). He received the highest distinction from the Zairain state(actual R.D.Congo) delivered by the President. Distinction : Ordre National du Leopard


Eternity

Flutists in Congo-Kinshasa - There were many questions asked by Flutists movement before his last trip like – When you are going are you coming back like Papa "Kulutu" (eldest brother Papa Kisolokele)? - When he came back to go and remain in Nkamba.
Papa Diangienda:
"I am not Moses, I will not leave you in the middle of the path, I have left you in the circle, don't go neither on your right or left."

Three (3) weeks before the 8th of July 1992, Pa Diangienda crossed to Brazzaville (Republic of Congo) from Kinshasa (Democratic Republic of Congo) where he did have a meeting with the Mbouta (clergy of the church) living in Congo-Brazzaville which is the main and important formal group of pastoral leaders within the Kimbanguists Church beneath the Spiritual Leader and Legal Representative of the Kimbanguist's church. Their roles and functions involve presiding over specific rituals and teaching the Kimbanguist's doctrines and practices.
During his time in Brazzaville the Holy Spirit, Papa Diangienda Kuntima during his conference talked about his next trip to Europe where he announced to the audience that "I will come back, but will with another body." People and the "Mbouta" did not understand his message it was another metaphor to say goodbye to the beloved "Mbouta" and people from Brazzaville because it was his last trip. He died three weeks later on the 8th of July 1992 and return in Kinshasa few days later on the 10th of July.

He was more precise to Maman Dedee Augustine Kassambwe; a Maman kimbanguist Jounalist and member of the "Dirgeants" Choir, follower since her early childhood from Congo-Kinshasa; who was following Papa everywhere in Kinshasa and her surrounding areas and wanted to testify his Greatness and to be eyewitness of his Divinity. Papa said to her "Go to Nkamba and wait for me because I am going to live definitively in Nkamba from the 8th of July 1992 and the situation and the transport will be very difficult for you. Please go and wait for me there."
As those in Congo - Kinshasa, in Congo - Brazzaville, she did not understand the meaning of Papa's say but followed his order, and it was only on the 8th July 1992 in Nkamba New Jerusalem that she understood his last say to her.

A testimony made by Mankenda Voka (who died in April 12, 2013) Founder and Editor of " L'Observateur" a local newspaper which during the period of the CNS (Conference National Souveraine) was relating the prophecy that Papa Diangienda gave him during his meeting in 1992 few months before Papa left us in March 1992.

Papa Diangienda: "What wrong have we done to be treated like traitors? We have by our father paid the ultimate price or sacrifice for the freedom of this country. Tata Makenda, nobody of those who are making lot of noise at the CNS will succeed Mobutu. The one to succeed Mobutu will come from far away with soldiers from foreign countries.
There will be war and many of those who are talking will go to exile where some of them will died in their exile. The successor will come with people who are proud of themselves. After a period of peace, the troubles will restart, secessions and rebellions will resume .We will be saved by the other people. Foreign soldiers who came to fight will turn their back to the successor of Mobutu. The war will start again and bring with him many dead.
The whole world will come to rescue us. After elections, the country will have difficult moments but peace and development will be there to settle the country.
On the other hand you will see two events which will happen in our family. The first event will be seen as normal but the second will give rise to scenes of joy and jubilation, as if we have caused some harm to this country. The Kimbanguist Church, which many try to break from within, but they will not succeed because there are more Kimbanguists outside than inside the Church."
Testimonies in French: by Mankenda Voka and another reference is also made by Mankenda Voka.

A ceremonial procession was made. He is resting in peace in Nkamba New Jerusalem with his Father Papa Simon Kimbangu, the Holy Spirit and his brothers Papa Kisolokele, Father God Almighty and Papa Dialungana, Jesus Christ.
Papa Simon Kimbangu is the first body of the Holy Spirit, Papa Joseph Diangienda Kuntima is the second and Papa Simon Kimbangu Kiangani the third boby. All three (3) are the same in one spiritual body, the Holy Spirit.




Holy Trinity in Nkamba New Jerusalem during 5 Months

Holy Trinity Father God Papa Kisolokele, Jesus Christ Papa Dialungana and the Holy Spirit Papa Diangienda in Nkamba New Jerusalem during 5 Months






Centenaire Papa Diangienda Molimo Mosantu 100 ans 1918 - 2018 Centenaire Papa Diangienda Concert 100 ans -Saturday 22nd December 2018 Londres Grande Bretagne




Emissions Masolo from Ratelki presented by Lambert Makuemimo in Lingala


Papa Simon Kimbangu in his most recognisable picture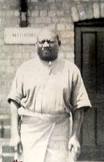 "Papa Simon Kimbangu the Holy Spirit . "
Vision:
Papa Simon Kimbangu.
Papa Charles Daniel Kisolokele Lukelo.
Papa Salomon Dialungana Kiangani.
Papa Joseph Diangienda Kuntima.
Papa Simon Kimbangu Kiangani.
Papa Simon Kimbangu
Mouse over our Holy Papas from the Holy Trinity, Nkamba Temple, The FAKI and the Angels and see the different descriptions.




" Papa Simon Kimbangu with his sons Papa Kisolokele, Papa Dialungana and Papa Diangienda and his grand son Papa Simon Kimbangu Kiangani actual Spiritual Leader and Legal Representative of the Kimbanguist's Church with angels surrounding them and the FAKI (Fanfare Kimbanguiste) worshiping God's envoys. "
Numbered List of Kimbanguist Spiritual Leaders:
Papa Joseph Diangienda Kuntima
Papa Salomon Dialungana Kiangani
Papa Simon Kimbangu Kiangani
Papa Simon Kimbangu was born on Wednesday, September 12, 1887 in the village of Nkamba, Bas Congo, Republic Democratic of Congo from Kuyela his father and Luezi his mother and after the death of his mother; he was adopted by his aunt Kinzembo. In Kikongo, his native mother tongue the word kimbangu means reveals the hidden truth but asked witnesses to be silent and not to shout about it.